COVID-19: Latest advice for colleges
Back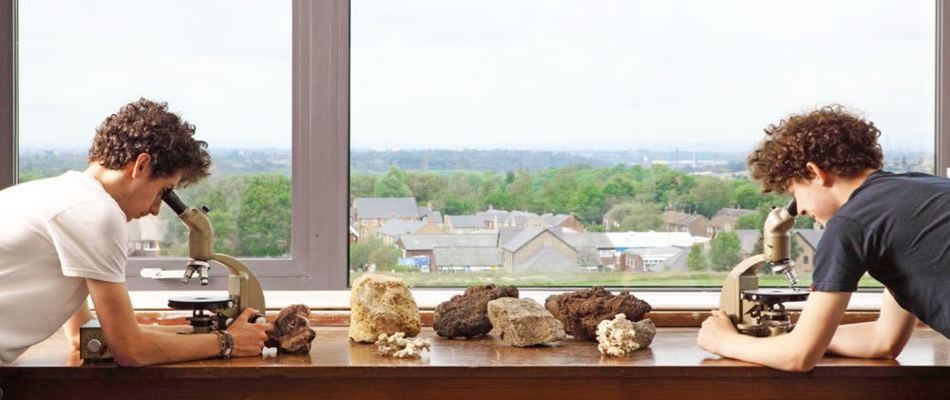 The SFCA Online Learning Hub contains a range of resources to aid online learning. Click here to access the hub.
Sixth form colleges are open. Remote education should be provided to students who are ill. All Covid-related regulations and guidance have now been lifted as part of the Government's 'Living with Covid' strategy.
Safe operation of colleges
All students should have returned to on-site provision; college (as opposed to school) members have discretion to continue with some remote education, as long as students are on site every week and for a large majority of their planned learning hours. Follow the practices below to maintain a safe environment.
Clinically vulnerable staff and students: Extremely clinically vulnerable staff and students should attend on-site as normal unless special clinical considerations apply - in other words, shielding has now ended.
Risk assessments: Conduct a risk assessment to understand which controls are required in your context, if any.
Self-isolation and case management: Adults with the symptoms of a respiratory infection, and who have a high temperature or feel unwell, should try to stay at home and avoid contact with other people until they feel well enough to resume normal activities and they no longer have a high temperature. Children and young people up to and including 18-year-olds who are unwell and have a high temperature should stay at home and avoid contact with other people. They can go back to college when they no longer have a high temperature, and they are well enough to attend. You do not need to carry out any contact tracing, and nor do close contacts need to self-isolate.
Testing: Tests are no longer free, but people may still test if they have old test kits at home or if they buy one from a pharmacy. If an adult tests positive, they should stay home for 5 days; if an 18 year-old or under-18 tests positive, they should stay home for 3 days and can then return to college as long as they no longer feel too unwell to attend and do not have a fever. The rationale behind this is that evidence suggests younger people shed the virus for a shorter period of time
Ofsted has restarted graded inspections.
Remote study
For those studying remotely, whether 100% for a short period due to illness or as an element of their full programme, students should be able to undertake their full study programmes to the extent possible. DfE has published guidelines for remote learning in colleges, including expectations of providers and expectations of remote education. Important points include a requirement to provide feedback to students learning remotely at least weekly for academic courses and fortnightly for general and technical courses, and to check online 'attendance' at least weekly.
Exams and qualifications
Summer 2021 exams, including GCSE, AS, A level, and AGQs, did not take place as planned. Instead, g

rades for A levels and GCSEs have been allotted to students as determined by teachers, with coverage only of content they have been taught.

The same arrangements have been used for the majority of AGQs offered by our members.

Summer 2022 exams will go ahead with some changes. These changes are set out

here

. This set of

FAQs

from JCQ may be helpful in handling cases of student illness or self-isolation during this exam season.

Exam and assessment data from 2020 and 2021 will not be calculated, published, or used to hold colleges to account by the DfE, and will not be published. Ofsted will use 2019 data in risk-assessing colleges for inspection instead until 2022 data is available. Destinations measures have been released as normal in 2021, as they are based on cohorts which graduated before Covid-19 hit. 2022 exam data will, however, be published and used for accountability.
Free school meals
Colleges are expected to continue making free school meals available to eligible students if they are studying remotely, using one of the following options:
Ask existing catering providers and services, if possible, to continue to use FSM funding to make food parcels to be collected from college or delivered to homes;
Provide families with supermarket vouchers
Other approaches as appropriate to your context
For further information on FSM delivery, see here.
Funding
'Third year' students who choose to stay in FE in 2021/22 for the purpose of completing a two-year course initially intended to end in 2021 will receive full funding in lagged allocations. More information on this is available here.
There is now £102m available via a 16-19 tuition fund for 2021/22. Colleges will receive funding for this year based on the number of students without English or maths GCSE grade 5 or above in their 2021/22 allocations, and for students that do have English and maths GCSE but are from the 27% most deprived areas in the country under the IMD (£100 per instance under each of the two criteria). This funding can only be used to support students to whom the funding attains. DfE's expectation is that these catch up classes will contain no more than 7 students.
For the latest advice for educational settings, see here; the page is updated regularly. SFCA staff are monitoring government advice as it changes, and are also working to collate member queries for the DfE and Ofqual; if you have a question for officials, please send it to Noni.
Helpful workforce links: