COVID-19: Latest advice for colleges
Back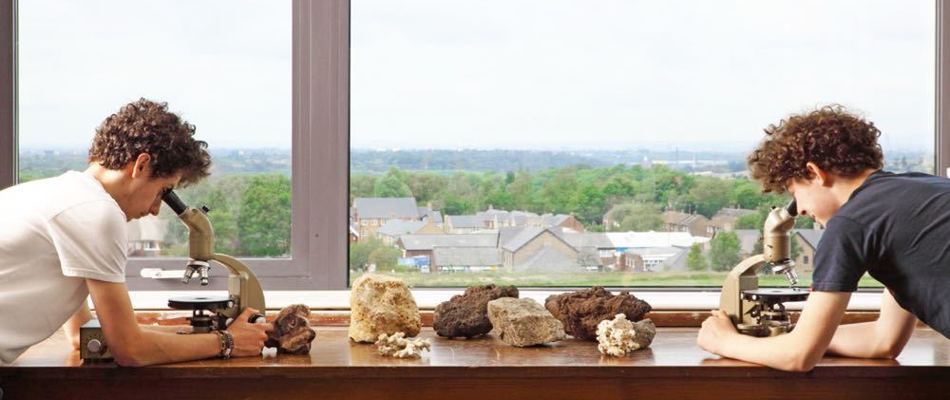 This page will be updated daily, but the very latest government advice can always be found here. If your local area is under a more stringent local lockdown (at present, colleges in Leicester are in this position), follow the guidance here.
The SFCA Online Learning Hub contains a range of resources to aid online learning and is also updated on a regular basis. Click here to access the hub.
Sixth form colleges, as well as all other schools and colleges, are now open to Year 12 students for some in-person teaching, although the majority of teaching continues online. The summer 2020 exam series has been cancelled, and grades will be awarded to students based on a combination of teacher assessment and statistical modelling. Full re-opening is expected in September 2020. Further detail on what all this means for colleges is below.
Re-opening for Year 12s in June
Colleges are not expected to provide 'normal' curriculum delivery, but are expected to provide some face-to-face support for Year 12s from June 15th onwards, alongside the existing provision they are offering to vulnerable groups and the children of key workers, to complement their continued online learning - the key expectations for this provision are laid out here.
The starting point of government guidance is that colleges 'should offer some face to face contact for 16 to 19 learners on the first year of two-year programmes (e.g. a two year vocational course, equivalent to year 12 in schools)'. Remote learning should remain the primary mode of learning for most students, however. What this means in your context may vary; consider student needs and how easily you can ensure safe social distancing, adequate staffing, and adequate resourcing on site in making your decision. Options might include some of those pursued by our members; some anonymised examples can be viewed here, and results from a survey of our members indicating who they plan to re-open safely can be found here.
The expectation is now that all vulnerable students and children of key workers attend if it is safe for them to do so from June 1st, even if they could also be safely kept at home.
Try to ensure social distancing by halving classes if necessary to ensure a maximum class size of 15, staggering break times, redirecting corridor flow, and keeping 'clusters' of students and staff together and separate from others. The key recommendation is to have only up to a quarter of students in Year 12 in college on one day. More on this here.
Everyone in the UK over the age of five is now eligible for testing if they have symptoms or live with someone who has symptoms; book a test here.
PPE is currently not recommended for use in educational settings, even where social distancing of at least 2 metres is not possible at all times, except where staff are required to be in contact with a symptomatic student or carrying out certain kinds of personal care. For further information on this, see here.
Clean college sites thoroughly and frequently; there is guidance on how to do this here.
Staff and students should stay home if they develop a new, continuous cough or high temperature, or lose their sense of smell/taste; if they develop symptoms while in college, they should be moved to a room where they can be alone if possible until they can be collected. If this is not possible, they should be moved to an area at least 2 metres away from others. If they need to use the bathroom, they should use a separate bathroom if possible and the bathroom should be cleaned and disinfected before it is used by anyone else. Further information on how to effectively clean a space where a symptomatic person has spent time can be found here. If you have a confirmed case within your college, contact Public Health England here, who will organise a deep clean of the college.
Those self-isolating and living alone should stay home for 7 days from the start of their symptoms, while households where a member has symptoms should all stay home for 14 days. If there is anyone in your college community who is over 70, pregnant, or has one of a number of chronic illnesses (including asthma, diabetes, a learning disability, or a BMI over 40; the full list is here), they should follow social distancing measures particularly closely; they are 'strongly advised' against social mixing or working outside their homes. Those with a particularly serious underlying condition (including some cancers, severe asthma, and organ transpant recipients; the full list is here) should not leave their homes until 4th July.
College trips overseas or domestically for students under 18 should be cancelled, and the government is now advising against non-essential travel outside the country for everyone. Further travel guidance is available here.
Full return to college in September
At present, the Government's intention is that colleges return to full provision in September. The detailed guidance on planning for this is available here, but key points are summarised below.
Grouping: Maintaining distinct groups who do not mix makes it possible to identify those who need to self-isolate more quickly and to keep the number of students and staff infected low. 'At a minimum', keep year groups and cohorts separate during the day; the smaller a unit can be created while still delivering a full curriculum to students, the better. Where the smallest possible group is still large, other measures for distancing, such as staggered break times, become even more important.
Transport: On dedicated educational transport which only carries learners to the provider, students do not need to keep a one or two metre distance from one another, although they should space out as much as possible and face coverings and other measures used to make transport safer. On public transport, one metre plus rules will apply.
Education delivery: Students should undertake their full study programmes. Some of this may be delivered remotely where safer, but students should still undertake enough guided learning hours to meet funding requirements.
Exams and qualifications
A level, AS level, and GCSE students due to sit exams this summer will instead be awarded a grade based on teacher judgments of how students would likely have done if they had sat their exams (which teachers will agree within departments based on a holistic assessment of students' work so far, guided by Ofqual advice), as well as a ranking of students within each grade boundary, which will then be moderated by exam boards to take account of colleges' prior attainment profiles, previous results, and the national picture. More guidance on this process is available here.
Grades will be available on August 13th for A levels and Level 3 AGQs, and GCSEs on the 20th, and have a similar distribution as in previous years. They can be appealed, but the appeals process will focus on administrative errors only, as students have the option to take exams in early autumn if they are unhappy with their grades.
Students will be able to sit exams early next academic year or in summer 2021 if they wish if unhappy with the system or the grade they receive.
Vocational qualifications generally used for progression to FE and HE, which includes most applied general qualifications and tech levels, will be assessed similarly to A levels, with a calculated grade based either on teacher judgments, awarding body judgments (which will be based in part on any coursework that has already been completed and assessed), or both. In the case of qualifications which provide a license to practice or are largely focused on entry to the workplace, however, adapted assessments will be used. If it is not possible to hold these this year, some assessments may need to be taken in the autumn, resulting in a delayed graduation. Awarding bodies will decide which precise approach to follow for each qualification. More information is available on this here.
Calculated grades will 'count' for the same as examined grades in previous years, and universities will honour offers as usual. Students with a confirmed university place may choose to take autumn exams; they will need to discuss with their university whether they can start their course as planned or delay their entry. Universities have indicated that they will be flexible if possible.
Staff should work to provide as high a quality of online provision for Year 13s as they can for now. However, there is no need to set additional mock exams or homework for the purpose of determining an assessment grade.
The process for apprenticeships is slightly more complicated due to the work-based nature of learning and assessment. Detailed guidance on apprenticeships is here. If assessment can be carried out online, it should be; otherwise, if workplaces are closed to assessors, end-point assessments will be delayed until they become possible. Apprentices who have been made redundant should be supported by their training provider to find a new role within the next twelve weeks. Apprentices can be furloughed, and may be able to continue learning online during this time, preventing the need for a break in learning. If a break in learning is unavoidable, as online learning is not possible and apprentices cannot attend work, the apprenticeships guidance explains step-by-step how this should be recorded.
Exam and assessment data from 2020 will not be used to hold colleges to account by the DfE, and will not be published. Ofsted will use 2019 data in risk-assessing colleges for inspection instead.
The full guidance is here for A levels and here for vocational and technical qualifications.
Children of key workers and vulnerable students
From June 1st, the government's recommendation is that children of key workers and vulnerable students, as defined below, attend college if they are able to do so safely.
Parents who believe they fall into one of the key worker categories below have been asked to check with their employers whether this is the case. The categories include:
Health and social care
Education and childcare
Key public services
Local and national government
Food and necessary goods workers
Public safety and national security
Transport
Utilities, communication, and financial services
The full list is here. Colleges may ask for evidence of the parent's occupation, such as a work ID badge or payslip, if appropriate.
Vulnerable students 'include children who are supported by social care, those with safeguarding and welfare needs, including child in need plans, on child protection plans, 'looked after' children, young carers, disabled children and those with education, health and care (EHC) plans.' Children with a social worker or with an EHCP should attend college if possible, with exceptions to be discussed with families by the college and social worker. Students who are known to the college to be vulnerable and who cannot stay home safely, even if they do not have an EHCP or social worker, can freely be offered provision, at the provider's discretion. More guidance is available here, including guidance on how to consider a risk assessment for students with a social worker and/or an EHCP. If colleges or parents decide students with a social worker should not attend, the social worker must be informed.
Free school meals
Colleges are expected to continue making free school meals available to eligible students throughout the summer holidays and while they are not attending college, using one of the following options:
Ask existing catering providers and services, if possible, to continue to use FSM funding to make food parcels and meals to be collected from college or delivered to homes
Use a local school acting as a community hub or a local charity to offer free school meals
Provide families with supermarket vouchers (a national scheme to do this for schools has now been launched; sixth form colleges can take part in the scheme, but only 16-19 academies can do so without having funds clawed back in future bursary/FSM allocations; the template designated sixth form colleges and FE colleges must fill in to participate is here).
The options above apply over the summer holidays as well as during the summer term; no additional funding has yet been announced to help colleges who have not academised to pay for summer delivery. Eligible students include some who usually have no recourse to public funds; for details on this group and further information on FSM delivery during the pandemic, see here.
Operation of colleges while partially closed
In addition to usual attendance registers, submit numbers to the DfE by midday each day via this form, and consider using the spreadsheet here to record attendance to speed up the process. There is a tutorial here for filling out the form. If you decide to close for a period because you have insufficient staff to safely open or because you have confirmed that all vulnerable students can be kept safe at home, submit an attendance form on the day you close indicating this; begin submitting the form again when you reopen.
Normal statutory requirements of colleges have been loosened; the priority is to continue to maintain safeguarding and supervision of students. Curriculum requirements have been lifted, so that colleges can focus on maintaining adequate care for vulnerable students and children of key workers however is appropriate given staff capacity and student numbers. For information on modifications made to EHCP and SEND requirements to allow for greater flexibility, see here.
Colleges can continue to provide educational resources and teaching to students at home, but are not required to continue with the curriculum as normal. If you are able to provide a full schedule of online classes, this is excellent practice, but is not compulsory. DfE and the BBC have released content to be used with students by parents and teachers online; much of this is focused on under-16s, but there are a number of maths, science, and wellbeing resources suitable for A level students recommended here.
Colleges with residential provision should continue to operate a full residential service where they have the staff to do so safely. Further information on this, and what to do if there is an outbreak at the college, is here.
Safeguarding should remain a priority, and Keeping Children Safe in Education guidance continues to apply. The designated safeguarding lead or a deputy should be easily reachable during the college day, either in person or at home. There is more detailed information on safeguarding, including online safety, here.
Ofsted has officially halted routine inspections, and most normal data collection has been suspended.
Newly-Qualified Teachers who miss a significant amount of their statutory induction period due to Covid-19 will not have their induction period extended - providing that they fulfil the Teachers' Standards, they can complete their induction this academic year as expected. For more on NQTs, see here.
Funding
The government has guaranteed that 16-19 and Adult Education Budget funding as allocated for this academic year will continue and will not be reduced. In 2019-20, there will be no reconciliation process for the Adult Education Budget, so colleges will not be penalised for drops in participation at the end of the academic year.
Some providers may face additional costs as a result of the COVID-19 response. 16-19 academies are eligible for the school exceptional costs fund, explained here. 16-19 providers will be able to use bursary funds to purchase technology, such as devices or 4G routers, through the DfE's new industry partnership; if these are not sufficient, colleges can make a business case to ESFA for top-up funding by completing the business case template here.
The Cabinet Office has published guidance which suggests that colleges should continue to pay their suppliers as normal. However, the Treasury's Job Retention Scheme covers many businesses that supply colleges, and will allow these suppliers to furlough their staff. The DfE has now clarified that, while colleges should continue to pay suppliers if they are at risk of ceasing operation due to the crisis and are essential suppliers, colleges should first check whether they have taken advantage of the Job Retention Scheme and other business protection measures, and then assess the degree of risk to the business. The guidance on this is here.
College staff themselves may not be furloughed under the Job Retention Scheme if they are mainly funded through ESFA grants. However, some college staff are term-time only or sessional, and others are funded by commercial or other non-ESFA income; for some staff, it is difficult to clearly denote where funding comes from. The DfE has now confirmed that staff who are funded through non-ESFA income can be furloughed; further information is available here.
In 2021/22, a number of the factors used to calculate 16-19 funding, such as student numbers and retention in 2019-20, will be adversely affected by the current crisis and college closures. The DfE is therefore looking at how to mitigate this.
For apprenticeships, the DfE recommends that providers continue to train apprentices via online learning. Some apprentices' workplaces may also remain open during the crisis. However, where apprentices need to take a break of four weeks or more, they or their employer/training provider must report this to ESFA, and the payment of funding will be paused. This will mean extending the apprenticeship's end date.
For the latest advice for educational settings, see here; the page is updated regularly. SFCA staff are monitoring government advice as it changes, and are also working to collate member queries for the DfE and Ofqual; if you have a question for officials, please send it to Noni after checking whether it has been asked in the FAQ (linked below).
Other helpful links:
SFCA FAQ (updated regularly; includes answers to common questions, as well as questions SFCA has put to the DfE that are awaiting an answer)
DfE coronavirus helpline (telephone number 0800 046 8687, open 8am-6pm Mon-Fri and 10am-4pm Sat-Sun)
Mind advice on dealing with coronavirus and self-isolation